In many cases, artists don't consider digital marketing as one of their strengths. They tend to be more focused on coming up with innovative ideas rather than taking their art out to the masses. The thing is, traditional "word of mouth" marketing isn't enough to boost your reach, gain profit, and stand out from the competition. We're currently living in a tech-driven, digital-based era and your artistry won't get the attention it deserves if you don't keep up. 
Planning to turn your artistic hobby or side hustle into a profitable enterprise? Investing in digital marketing is one great way to grow visibility online, build brand awareness, and drive more sales. 
To get started, check out these 5 tips to consider when creating a digital marketing strategy for your brand. 
1. Pen down your goals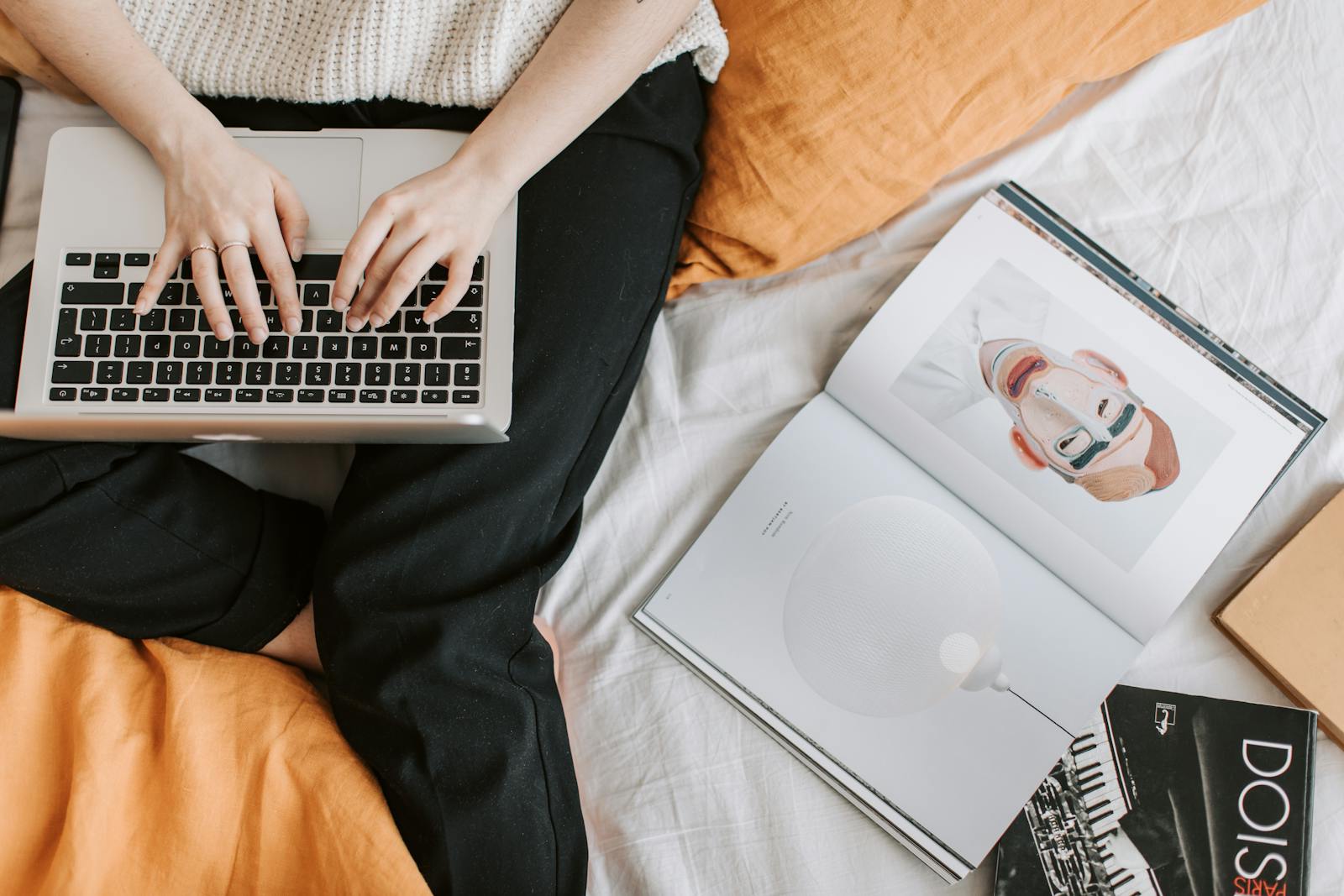 Before we go deeper into how you're going to execute digital marketing strategies, make sure your goals are specific, attainable, and measurable. 
Do you want to get more eyes on your portfolio and gain more popularity in your field? Or grow sales instantly? Do you want to establish customer engagement and retain them for long-term prospects? You can't launch a campaign when your target result is unclear, right? 
2. Identify and understand your target audience
The next step is to define your targeted demographics. Who are they? Where do they live? How old are they? What kind of content do they consume? What kind of artwork are they more likely to purchase? Which online platform do they use more often? 
If you're a painter, for instance, you can evaluate your work and get an idea of who's more likely to contact you for commissions based on your art style. 
Having a clearer understanding of your targeted demographics is key to selecting the best social media platforms to use and coming up with content ideas that'll resonate well. 
3. Improve your social media engagement
Since everyone's on social media, it is common knowledge to utilize these social platforms to your advantage. You might have already created an account on all social networking sites and shared a couple of posts. 
However, there's more to social media than having a profile and uploading media whenever you feel like it — you have to actively engage and use certain tricks to expand your reach.
Here are some of the tips to take your social media marketing up a notch: 
Post engaging, share-worthy content regularly. These include high-quality images and videos, catchy captions, and fascinating stories. 

Create a content calendar for each platform

Use the right hashtags

Engage with your followers through liking and commenting, asking questions, and creating posts that encourage engagement (polls, quizzes, games, relatable memes)

Keep up with the trends and upcoming events or holidays

Comment on other art blogs or content 

Track and analyse metrics
4. Select the best platform and dedicate most of your resources to it
Quality over quantity. You don't need to be available on all social media platforms and dedicate the same amount of time and effort to each one of them Instead, it's better to ace one platform that works best for you than try to be the jack of them all. 
Let's say you're a photographer and you find that you can appeal to more of your targeted demographic on Instagram. Focus all your efforts on it and maximise all of the platform's features instead of half-heartedly trying to grow visibility equally on other platforms where your posts aren't that appreciated. Your resources are limited, so we can't afford to go around, throwing them on unfruitful activities. 
5. Seek help from a digital marketing agency
Is digital marketing not your cup of tea? The good news is, you don't need to do everything all by yourself — working with a team of marketing experts is key to success in today's competitive art world. 
The job of a digital marketing agency is to bring in customers or clients by employing a wide variety of tactics, strategies, and online tools across platforms that work best. They can come up with a unique, strategic plan that caters to your current needs and long-term, from building brand awareness online to boosting sales. 
A digital marketing agency is a team of SEO specialists, social media specialists, link buildings, web developers, and content writers, who'll work on the following strategies: 
Content Marketing

Search Engine Optimization (SEO)

Video Marketing

Mobile Marketing

Online Advertising

Email Marketing

Social Media Marketing
6. Create a website to showcase your work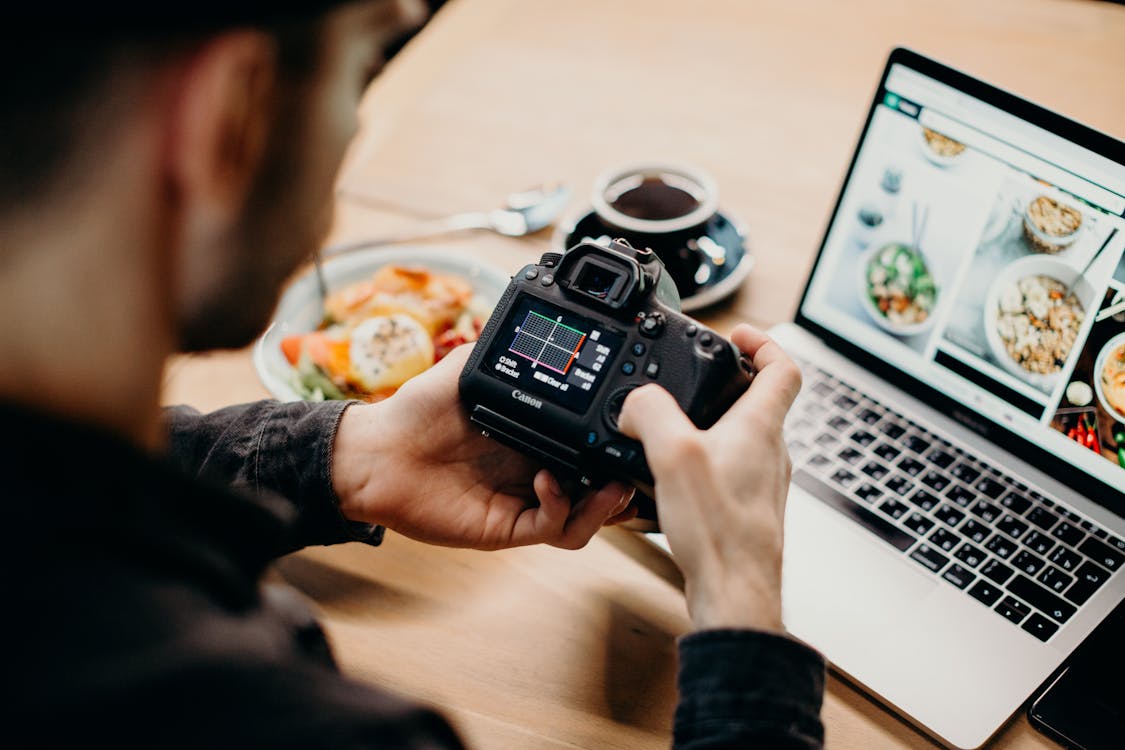 As you grow in the business, you'll realise that there's more to digital marketing than nailing your social media presence. You can reach more, do more, an d even convert more when you have a website that showcases your remarkable portfolio. 
Putting yourself out into the vast world wide web can work absolute wonders. You can employ SEO strategies and attract potential clients coming from search queries. Content marketing and creating blogs can also generate traffic and conversion. Your brand may also take advantage of pay-per-click advertising. 
Lastly, having a website helps build credibility — something essential to stand out from the competition. 
Ready to share your amazing work with the world? We hope these tips could help you ace your brand's digital marketing strategy!
Author Bio: Carmina Natividad is a web content writer during the day and a foodie, musician, coffee connoisseur, and plant mom when her day shift is over. She enjoys sharing her insights about blogging, web design, SEO, and other forms of digital marketing. To know more about digital marketing, check out the blogs of SPRINT DIGITAL Agency Dublin.